A company we work closely with, Devlin Timber, is currently looking to hire a log truck driver in the Kenora Aera. See the below photo for more information!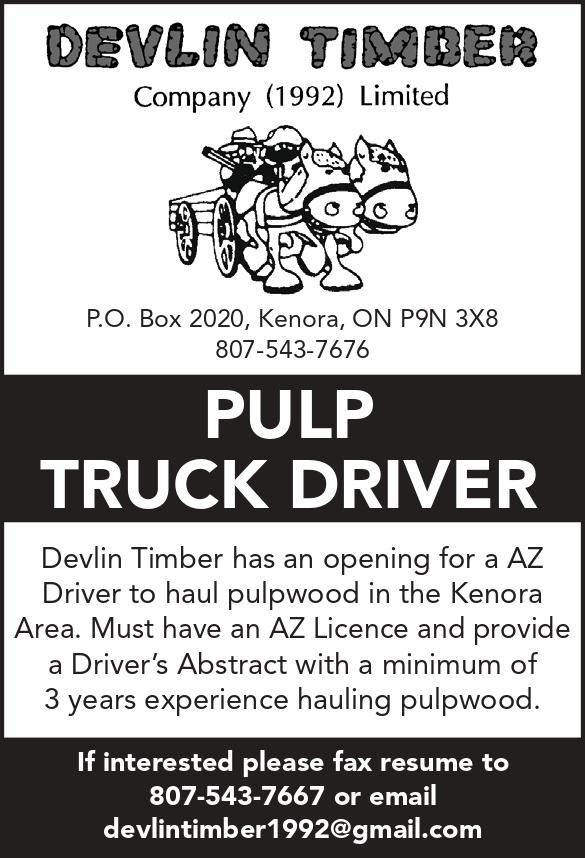 Over the course of the year, Miisun will be looking for capable individuals to assist with various tasks as we work in the Forestry industry. Some of these tasks include:
Tree planting
Cone collecting
Road line brushing
Water crossing installation
Nuisance beaver management
If you're interested in any of the above opportunities, please send a resume to kurt.pochailo@miisun.ca. Please note that these opportunities come up seasonally, and some jobs will require additional certifications.