Across Ontario, all managed forests have some form of licensing system regarding the management of it. Most of these licenses are Sustainable Forest Licenses (SFL's), while some forests that have been managed by the Crown are still considered Forest Resource Licenses (FRL's). Miisun has a management contract with Miitigoog GP, who is the SFL holder for the Kenora Forest, and has recently become the FRL holder of the Whiskey Jack Forest. It is Miitigoog's responsibility to see that both forests are managed properly, and Miisun is who manages these forests.
While Miisun has a wide range of responsibilities, all efforts stem from a common goal: Sustainability.
Sustainable Forest Management is the cornerstone of natural resource management in Ontario, and is certainly no different on the Kenora and Whiskey Jack Forests. Miisun incorporates First Nations Traditional Knowledge along with professional expertise to sustainably manage the two forests.
While sustainably managing forests has been the mandate across Canada for some time now, having evidence of this sustainability has become more and more important in recent years. As a result, several independent, third-party certification organizations have formed, with the overall goal being to allow forest management organizations to prove they're sustainably managing the forests they work on. Participation in these programs is completely voluntary, but many companies meet at least one of these organization's standards in order to show their commitment to sustainable forestry.
The Kenora Forest is certified to the Sustainable Forestry Initiative® (SFI®) standards. In summary, SFI® Standards promote sustainable forest management in North America and responsible procurement of forest products around the world. For more detailed information regarding this certification, visit the Sustainable Forestry Initiative® website.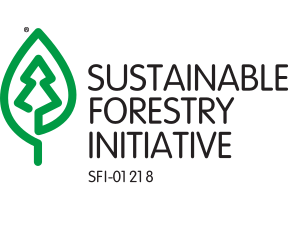 In terms of specific Forest Management Planning, all operations, including road construction, harvesting, renewal, and many others, that may take place within a 10 year period are compiled within Forest Management Plans. These proposed operations are annually divided into Annual Work Schedules, which contain what operations are planned to take place each year.
When it comes to the everyday work of Miisun, there are several broad categories our work can fall into; Operations, Planning, Silviculture, and Roads, all of which are integral parts of Sustainable Forest Management, are some of the services we offer.
For more information about how forests are managed in Ontario, visit the Ministry of Natural Resources website on Sustainable Forest Management.