Miisun owns a Link Belt 210 X2 excavator, which is perfect for road building in Kenora and the surrounding areas. Miisun had purchased several additional attachments for this excavator to ensure it is the best possible machine for the terrain we have in our region.
The services Miisun offers with this excavator are as follows:
Construction of main (primary) roads, cottage/camp roads, and all other forest roads
Clearing land and Right of Ways
Brushing and ditching
Culvert and bridge installation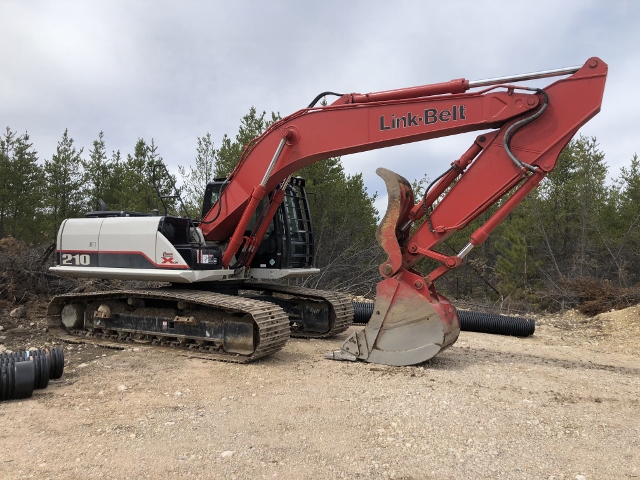 Request a quote for road construction services in our Contact Us form.