On this page, you can find various components of the Kenora and Whiskey Jack Forests' current Forest Management Plans. When new plan material has been prepared for public viewing, it can be found here as well.
Kenora Forest – MU 644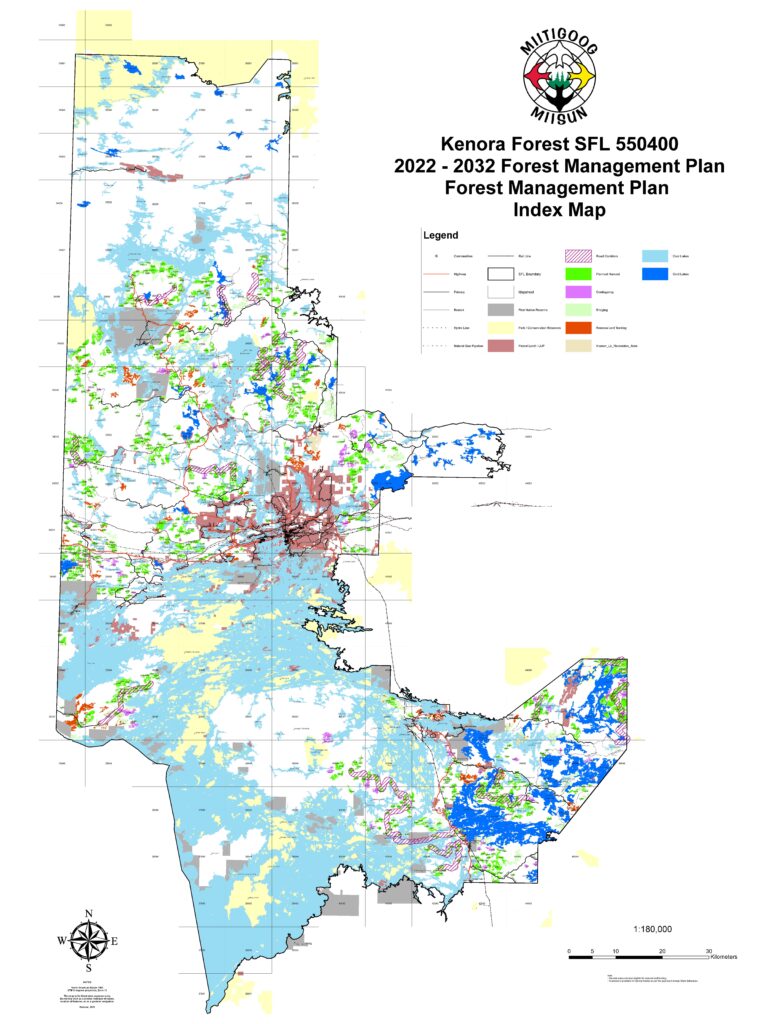 Kenora Forest 2022-2032 Forest Management Plan
The Kenora Forest 2022-2032 FMP has been approved. To learn more about the FMP or to view/download this and many other maps or documents from the FMP, see above or click the button below.
If you have any comments, questions, or concerns regarding anything in the approved Forest Management Plan, please do not hesitate to reach out to one of the people listed below.
Charlotte Caron, R.P.F.
MNRF Kenora District Office
808 Robertson Street, Kenora, ON P9N 3X9
tel: 807-456-1659
e-mail: charlotte.caron@ontario.ca
Kurt Pochailo, R.P.F.
Miisun Integrated Resource Management Co.
510 Ninth Street North, Kenora, ON P9N 2S8
tel: 807-467-3351
e-mail: kurt.pochailo@miisun.ca